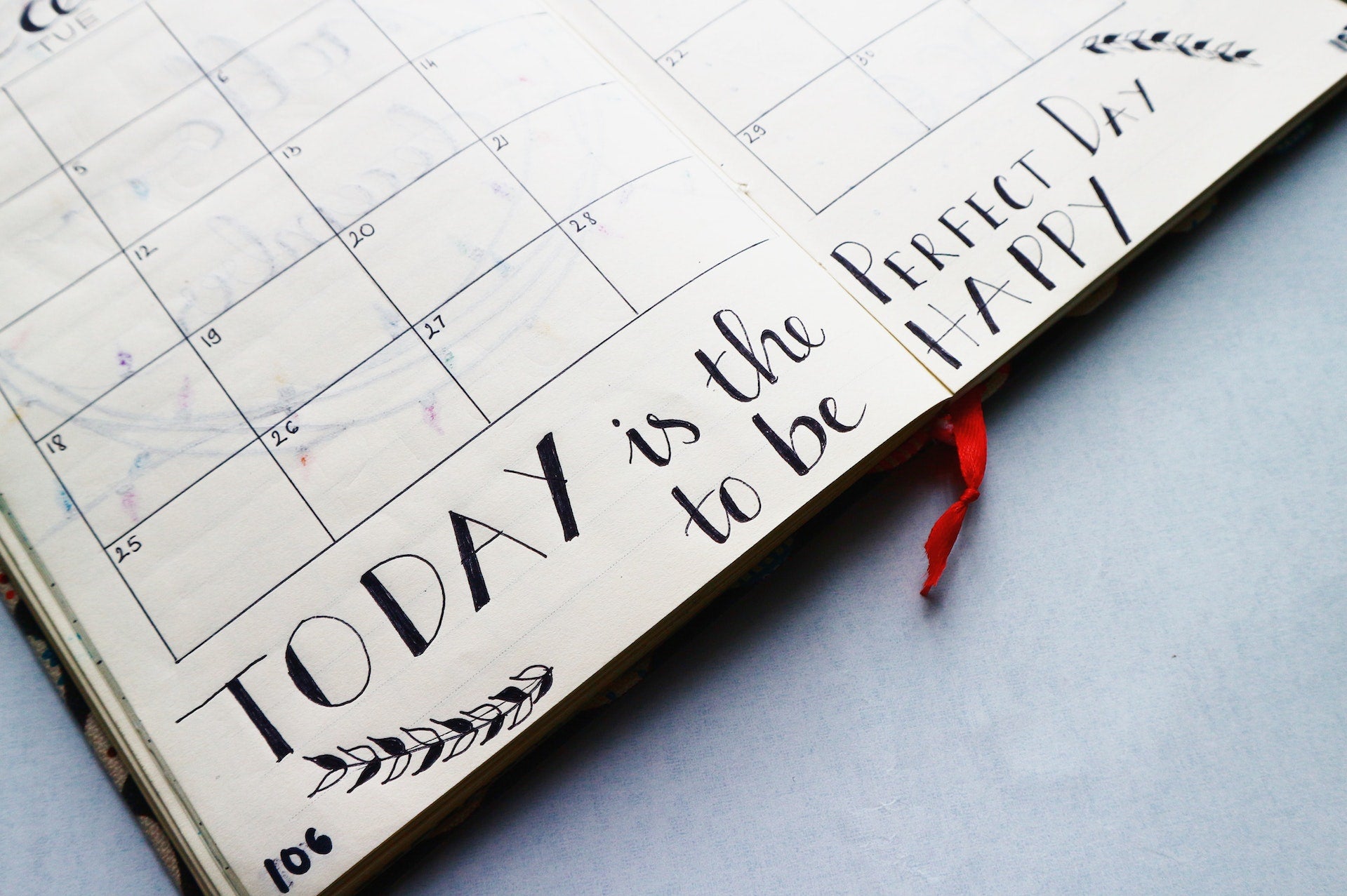 A good work-life balance is essential to staying healthy, happy, and productive over the long haul. In order to maintain mental, emotional, and physical health, it is vital to make time for family, hobbies, relaxation, and rest. This is something we all agree on. So why do we have such a hard time finding time for it?
Research shows that 66 percent of Americans feel they have not achieved a healthy work-life balance. Flexibility in work has significantly contributed to this challenge for many people. Traditionally, when employees went to work in the morning and came home after work, the work-life balance was more manageable. However, the lines between life and work have blurred in today's workplace, as many people work from home for at least part of the week.
Another culprit could be that your boss or colleagues don't respect your time. For example, they're texting, emailing, or sending Slack messages seemingly 24/7. And some of us are either perfectionists or workaholics.
The importance of work-life balance is unquestionable, no matter what the reasons may be for your struggles. Burnout is linked to a lack of work-life balance, and the more work dominates your personal life, the more likely you are to get burned out, notes the Mayo Clinic. Not only does this negatively impact your health and well-being, but it can also damage relationships. Furthermore, burnout can lead to either stopping caring about your work or losing the ability to work.
Thankfully, you can improve your work-life balance by managing your personal and professional calendars.
Maintaining multiple calendars can be challenging
First, a word of caution.
Obviously, maintaining a balance between your career and personal life can be challenging. Besides work, you have responsibilities at home. To stay organized, though, you need a calendar. However, if there are more than two, it can also cause problems.
Using multiple calendars can make you feel like you can't keep up. There may be difficulties with the following:
Keeping people informed about your availability.
Monitoring and keeping track of events both at work and at home.
Maintaining up-to-date calendars
In a survey of U.S. adults, 60 percent reported feeling too busy sometimes to enjoy their lives. Perhaps you have also felt this way. Your schedule may be packed with events and meetings, for example. You may be late as a result. Your tasks may be submitted or completed after the due date. Maybe you may find it difficult to coordinate with friends or family. Or, you may feel that you never have a moment to yourself.
If you have trouble juggling your work and home calendars, these are the symptoms you're probably struggling with.
Tips for juggling your personal and professional calendars.
1. Write everything down.
Putting things down first will help you prioritize your time. Consider buying a notebook or using your phone's notepad. However, for your brain to engage and get feedback, you should use paper and a pen (or pencil).
Additionally, writing things down also:
Clears your mind. Every day, we have over 6,000 thoughts, so it's no wonder we feel overwhelmed or stressed. Jotting these thoughts down provides some much-needed relief.
Encourages you to be more focused. The act of writing forces you to concentrate on one idea at a time.
Helps clarify. When people have clarity in their goals, priorities, and intentions, they are more likely to succeed.
Keeps you motivated. In the same way that keeping a food diary can help people lose weight, writing things down can also help. Writing things down makes it easier to track progress.
Promotes self-reflection. When you write down your thoughts, feelings, memories, and more, you're promoting self-reflection.
After you have gathered several notes, match them up with projects and tasks at home and work.
2. Establish strict time limits.
One of the fastest and easiest ways to achieve work-life balance is to set work boundaries. Although these will vary from person to person, certain things are universal. When you're self-employed in a service-based industry, for example, setting structured working hours will prevent your evenings from being taken up by work.
Make sure you communicate these hours to your clients and co-workers so that they understand you cannot meet with them or take calls outside of these hours.
At the same time, you can make this process much easier by using a shared calendar. All you have to do is share your calendar through a unique URL link so that others can see when you are available and when you're off.
3. Use the right calendar.
The key to finding the right calendar is determining the most appropriate for you. Generally, though, you must first decide between a paper or digital calendar.
While going old school may seem antiquated, there are some benefits to it. Since it can be hung on the wall, placed on the fridge, or kept on the desk, it provides a quick visual reminder of what needs to be done. Also, you can record additional details and limit the distraction of electronic notifications. Additionally, you can keep your personal calendar at home and your business calendar at work. It may not sound like a big deal, but it's an easy way to establish professional and personal boundaries.
In addition to its benefits, there are some drawbacks to using a paper calendar. Unlike online calendars, they are less accessible. This means that you can't access or manage your calendar whenever and wherever you want. As a result, it is easy to miss important dates or events or create scheduling conflicts. For instance, despite already being committed to work, you can accept a social invitation.
In addition, sharing an online calendar is much easier than sharing a paper calendar. Again, your calendar can be shared via email or an embedded link in most calendar apps. When your paper calendar isn't nearby, your colleagues, friends, or family can't see when you're available.
Consider the following factors when using an online calendar:
The user interface. You should be able to use your calendar easily and enjoy it.
Sharing and integration. Is the calendar shareable? Does it allow seamless sharing? Is it compatible with the apps you use frequently?
Recommendations and features. To maintain your productivity and organization, ensure it has the features you need. What online calendars do those closest to you use?
4. Organize your calendar, so you know what's important and what's not
After selecting a calendar tool, you must determine what information you wish to include. If you add too much information, your calendar will become cluttered and difficult to manage. Your calendar should include the following items:
Time off from work, such as holidays and breaks.
Appointments with specific dates. A list of these could include meetings, doctor's appointments, social engagements, birthdays, and deadlines for work.
Occasionally challenging tasks, such as exercising, challenging projects, and administrative work.
Developing new skills and knowledge.
Opportunities to network within and outside the workplace.
Goals and projects aligned with monthly themes.
Conversely, here are the things you shouldn't add to your calendar.
Back-to-back appointments or standing appointments.
Automated, mundane, or vague items are usually on to-do lists. For example, your calendar shouldn't include "brush my teeth.".
An excessive amount of notes. The names of meeting participants, for example, can be added as important information. However, if you want to include a bio on each attendee, you should separate that information.
Your own priorities are being trumped by other people's.
You may find it useful to review your previous year's calendar in review to see where you spent most of your time. You'll gain a good understanding of your priorities against the list of activities you completed.
5. Create a daily schedule.
If you have trouble managing your time, you can schedule every hour of the day. As a result, you can precisely determine what you need to do when and where. If you choose this route, don't forget to schedule free time.
How you structure your day will vary depending on when you're most productive and your priorities. In general, early birds tend to accomplish more before lunchtime, while night owls are most energetic at night. With that in mind, think about when you are most productive. You should then organize your tasks according to the time of day that will allow you to complete them efficiently.
Mornings. Sometimes, getting out of the door is the biggest challenge of the day. Get into a routine, such as feeding pets and walking them, making breakfast, or preparing dinner. While you're still fresh, consider the tasks you'd like to accomplish. In addition, consider tasks that you procrastinate starting or dread. You shouldn't let them weigh you down all day, so schedule them in the morning.
Midday. Your energy levels—and perhaps any caffeine from your morning coffee—have likely declined by this time. It's a good time to do boring, routine tasks that don't require much brain power. The middle of the day is a good time to answer emails, set appointments, and run errands. When you're at home, it's a good time to do routine cleaning, such as laundry.
Evening. The evening is the best time to plan and prepare for the next day. Pack your lunches, lay out your clothes, and declutter spaces that may become drop zones, such as your mail.
6. Save time for transitions and unexpected delays.
With a cloud-based calendar, you'll never miss a meeting or event. It is possible to set reminders for a specific period of time before a specific event. When you need an extra push, they can alert you on your desktop or text you.
However, when scheduling your time, it's advisable to include buffer time and white spaces. For instance, including travel time when attending a meeting off-site. Another would be leaving a block of time, like an hour or two, blank in your calendar to attend unexpected events.
7. Add a social element to your schedule.
The best way to lighten up your schedule is to include a social element, like "call Mom."
"Introducing a social element to my to-do list gives me much more energy," explains Thomas Wakelin, UK-based social media marketing manager at Microsoft. "Once I get off the phone after catching up with someone, I'll get right back into work and feel fresh. Taking a mini-break and getting all that energy and a feel-good buzz really helps me!"
8. Sync all of your calendars.
To communicate with customers, collaborate with internal stakeholders, or manage personal correspondence, we usually use multiple email addresses. Depending on your needs, you might use one primary email address and others as secondary accounts.
Likewise, you might be paying more attention to events booked in your primary calendar compared to what's happening on other calendars.
It's fine to have multiple email accounts and calendars as long as you don't miss important events. You might book an important client call on the day of your wedding anniversary if you regard your personal Gmail account as less important than your work Outlook account.
How can you overcome such conflicts in your schedule? Sync all your calendars together. The ability to view all your calendars in one place provides a 360° view of all events across the board, which enables you to make informed time management decisions. When you merge all your calendars into one, you'll never miss your dentist appointment (again) or be embarrassed in front of a customer waiting on support.
9. Make use of color coding.
You can organize your calendar effectively by assigning specific colors to specific tasks and events. By doing this, you can quickly see what your schedule looks like and how it is allocated.
Color-coding your appointments, meetings, events, or tasks is up to you, but chakras are my favorite.
In the human body, there are seven "chakras," or energy wheels. You will be able to have a more balanced and stress-free day if you assign colors that match specific energies. As a result, you would color-code your calendar as follows:
The red color represents all of the tasks associated with your job.
A passion project or creative project would be done in orange.
Anything that improves your life, such as exercise or learning, is yellow.
Personal activities like going out with friends are reserved for green.
Activities marked in blue allow you to express yourself, such as writing or updating social media.
Using Indigo would be appropriate for anything that requires your full attention and focus.
There is also violet or white, which you can use in any way you wish
10. Set reminders.
You can stay on top of all your events and meetings with your digital calendar. Reminders can be set for a specific period of time before an event. As an example, you could receive a reminder that you have a virtual meeting in 15 minutes or that you have to leave work to pick up your spouse at the airport.
With some calendars, if you need an extra push, they can even alert you via your desktop.
Featured Image Credit: Photo by Bich Tran; Pexels; Thank you!
The post 10 Tips for Managing Your Personal and Professional Calendars appeared first on Calendar.