Get To Know Humbert & Poyet And Marvel At Their Iconic Projects => It was in 2007 that Emil Humbert and Christophe Poyet naturally establish their own design studio, Humbert And Poyet. Due to the creatives' background and education, the multidisciplinary practice focuses on many areas, with a special focus on construction and interior design! Each of their projects could be best defined by a timeless allure further enhanced by the presence of meticulous details and the use of premium materials, such as stone, wood, and bronze. In today's article, Luxxu Blog explores some of the most outstanding interior design projects conceived by the dynamic duo!
---
See also: The Best Luxury Showrooms In Paris
---
Amazing Villa – Cannes
We start the tour of this amazing Villa in Cannes through the living room, which displays a Grand Theodore sofa and armchairs custom designed by the duo. There's also a coffee table by Gallotti & Radice and art by French artist Ludovic Philippon. Other objects include vintage ceramics and lamps by Michel Boyer and Parachilna.
Beefbar – Paris
Saturated colors and contemporary furnishings contrast with the industrial ceiling and the black and minimalist exterior. Art Nouveau-inspired carpets, and Art Deco motifs, all in a vibrant nod to the city's rich design history.
---
See also: Charla II Dining Chair
---
South Of France Residence – Cote d'Azur
This fabulous luxury house by Humbert and Poyet studio is a 13,000 square feet space with five bedrooms and five bathrooms are connected by a four-story central staircase. This unique residence was designed to offer its occupants stunning views through every window.
The Hoxton – Paris
The design studio decorated the 171 rooms of this exquisite luxury hotel. Its interior highlights a mix of the classic Parisian feel with a 1950s-atmosphere seen mostly in industrial workshops.
Song Qi – Monaco
The gourmet Chinese restaurant certainly takes you on a unique journey that will activate all of your senses. Its interior design highlights an intimate atmosphere ruled by modernity, luxury, and timelessness. Features such as an intricate contrast between black and white, subtle touches of brass, and silky green furnishings certainly grant a warm touch to this one-of-a-kind dining venue.
Editor´s Choice
Villa Odaya – Cannes
Described as the epitome of exclusive design, Villa Odaya in Cannes was carefully decorated by Humbert & Poyet, who made sure that each selected material, fabric, and furnishing set the mood for a refined environment. All in all, the combination of French and Italian craftsmanship know-how is what this luxury villa so unique.
---
See also: Prisma Ottoman
---
55C Boutique Store – Paris
A fusion of art and fashion can be immediately sensed once you entered this luxury boutique store. Courtesy of Humbert & Poyet, the interiors present the use of raw materials and statement decorative elements. The retail store includes design features such as a solid oak floor with a graphic pattern, Art Deco golden railings, and metallic grey tones, just to name a few.
South Pigalle – Paris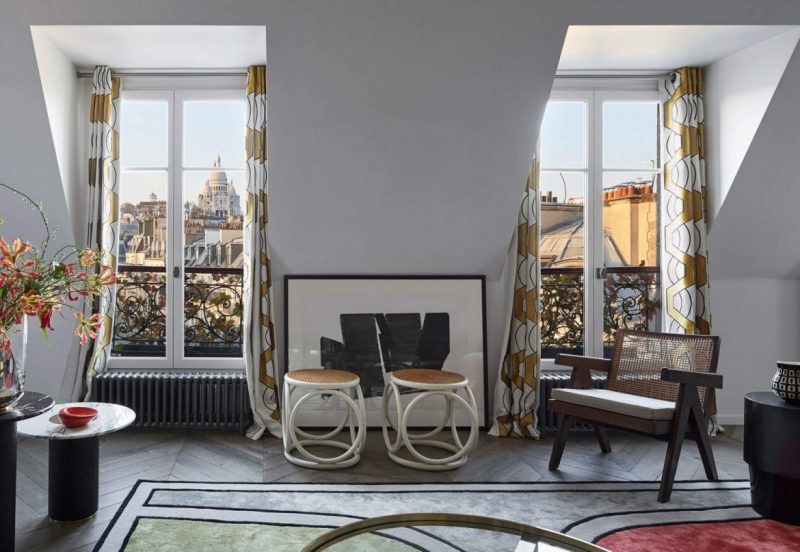 A marvelous design project with a clean ambiance that merges a traditional Parisian apartment design with a contemporary aesthetic and space planning. The minimalist style present in every piece provides fluidity and a breath of fresh air to anyone who enters this area.
Aquazzura – New York City
Aquazzura is one of the premium brands in the world of luxury footwear for women, and of course, Humbert and Poyet brought nothing less than the most luxurious elements to decorate this stunning Aquazzura in New York City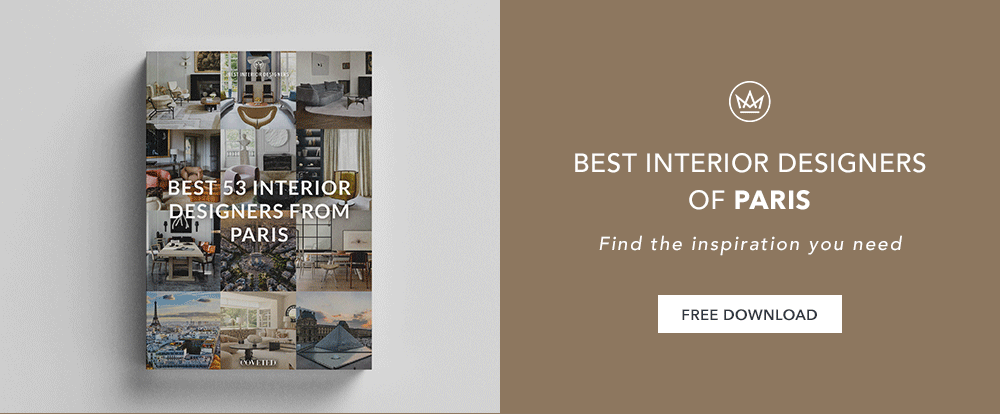 Grace – Monaco
To conclude this fabulous showcase, we bring you this gorgeous apartment in Monaco where we can highlight the diverse and lively color palette paired with the contemporary style that combines jubilant artwork and appealing furniture in a single environment.
Editor´s Choice
---
See also: Best Interior Projects in Paris
---
If you enjoyed this article regarding Get To Know Humbert & Poyet And Marvel At Their Iconic Projects then make sure to check out our socials to find news, inspirations, and more interior design ideas: Pinterest | Facebook | Instagram.
<!– –>
.formtop100full { background: #e9dec8; padding: 0px 0 20px; font-family: Lato, sans-serif !important;
}
.imgblock { padding: 0 0px 0 5px;
}
.imgblock img { margin: 0 auto;
}
.formblock { padding: 30px 34px 0 0px; display: flex; align-items: center; justify-content: center; min-height: 390px;
}
.form_styleebooks h4 { text-align: center; font-size: 18px; font-family: Lato, sans-serif; font-weight: 700; letter-spacing: 1px; margin-bottom: 5px; color:#464646;
}
.form_styleebooks p { letter-spacing: 1px; font-size: 15px; color:#464646; margin-bottom: 20px;
}
.form_styleebooks .iconforms { position: absolute; left: 25px; top: 8px; width: auto !important;
}
.form_styleebooks input { float: left; padding: 5px 5px 5px 35px; background: #fff; font-size: 12px; height: 30px; border-color: #fff; border-radius: 0; margin-bottom: 15px; letter-spacing:1px;
}
.form_styleebooks input[type="submit"] { padding: 0; background: #464646; border-color: #464646 !important; max-width: 200px; font-size: 13px; margin-bottom: 0; letter-spacing:2px; height: 35px; color:#fff !important;
}
.form_styleebooks input[type="submit"]:focus { padding: 0; background: #464646; border-color: #464646 !important; max-width: 200px; font-size: 13px; margin-bottom: 0; letter-spacing: 2px; outline: none; box-shadow: none;
}
.form_styleebooks input[type="submit"]:active:hover, .form_styleebooks input[type="submit"]:focus:active{ background: #464646; border-color: #464646 !important; color: #fff;
}
.flex-position { display: flex; justify-content: center;
}
.form_styleebooks .policy-style { font-size: 10px; line-height: 12px; letter-spacing: 1px; margin-bottom: 0;
}
.form_styleebooks .policy-style a { font-weight: 600;
}
.form_styleebooks input[type="checkbox"] { height: auto; margin: 0; margin-right: 5px; float: left;
}
.form_styleebooks .policybox { padding: 10px;
}
.checkbds { margin: 0px 0 5px 0;
}
.form_styleebooks .policy-style a:hover { text-decoration: underline; color:#464646;
}
.form_styleebooks .error_firstname.error, .form_styleebooks .error_email.error { position: absolute; right: 13px; float: left; color: red; top: -20px; font-size: 11px; text-align:right;
}
.form_styleebooks .success { text-align:center;
} @media only screen and (min-width:768px) and (max-width:1024px){ .imgblock { padding: 0 20px 0 20px; } .formblock { padding: 20px 60px 0 60px; min-height: 0; } .form_styleebooks p { font-size: 18px; } .form_styleebooks .policy-style { font-size: 13px; line-height: 15px; } .formtop100full { padding: 10px 0 60px; } .form_styleebooks h4 { font-size:28px; }
} @media only screen and (min-width:200px) and (max-width:767px){ .imgblock { padding: 0 20px 0 20px; } .formblock { padding: 20px 20px 0 20px; min-height: 0; } .form_styleebooks p { font-size: 13px; } .form_styleebooks .policy-style { font-size: 11px; line-height: 15px; letter-spacing:0; } .formtop100full { padding: 10px 0 40px; }
}