Pfizer (PFE) played a pivotal role in developing vaccines and pills that helped the world return to normal from the COVID-19 pandemic. The company reported record revenue and earnings in fiscal 2022. Given the company's solid growth prospects, it could be wise to invest in the stock right now. Keep reading….
The stock market provides wealth creation opportunities regularly. The market started the year positively on the back of improving macroeconomic data. However, many wealth-creation opportunities still exist as several high-quality stocks are available at a discount after a difficult 2022.
Pharma major Pfizer Inc. (PFE) ended 2022 on a solid note, with its EPS beating analyst estimates by 9.3% in the fourth quarter. Its revenue in the final quarter of fiscal 2022 came slightly below the consensus estimate of $24.39 billion.
PFE posted revenues of over $100 billion in fiscal 2022, driven by the strong growth of its Comirnaty Covid-19 vaccine in developed markets, the launch of Prevnar 20, the growth of Eliquis, and solid sales of the antiviral pill Paxlovid. PFE's Comirnaty sales and Paxlovid revenues came in at $37.81 billion and $18.93 billion, respectively. Excluding the contributions of Paxlovid and Comirnaty, PFE's revenues rose 2%. Its adjusted EPS for fiscal 2022 reached all-time highs.
PFE Chairman and CEO Dr. Albert Bourla said, "2022 was a record-breaking year for Pfizer, not only in terms of revenue and earnings per share, which were the highest in our long history, but more importantly, in terms of the percentage of patients who have a positive perception of Pfizer and the work we do. As proud as we are about what we have accomplished, our focus is always on what is next."
On its strong performance in the fourth quarter and fiscal 2022, CFO and Executive VP David Denton said, "I'm very pleased with our fourth quarter performance, which was highlighted by strong operation growth from Paxlovid, Prevnar 20, Comirnaty, Vyndaqel, and Eliquis, as well as the inclusion of Nurtec ODT/Vydura and Oxbryta."
"For the full year, we achieved revenues of over $100 billion, including 10 medicines or vaccines that generated revenues of more than $1 billion each, and all of this was accomplished despite operating in an environment in which foreign exchange reduced our revenues by 7%. Looking forward to 2023, we expect strong topline growth of 7% to 9%, excluding our COVID-19 products and anticipated foreign exchange impacts. We are also increasing our investments behind our launch products and pipeline in order to help realize our growth goals for 2023 and beyond," he added.
For fiscal 2023, PFE has guided revenues to come between $67 billion to $72 billion. The company expects adjusted EPS to come between $3.25 and $3.45. The company's full-year revenue projections for the Comirnaty vaccine and Paxlovid are approximately $13.50 billion and $8 billion, respectively.
PFE's full-year revenue expectations for its vaccine and antiviral pill are lower than Wall Street estimates of $14.40 billion and $10.30 billion. The company expects lower revenues from its major sales drivers of last year, as public health care agencies have a significant supply of vaccines and pills to prevent the spread of Covid and treat the ones who have contracted it.
In addition, Paxlovid revenues from China are expected to be zero after April 1, 2023, as the Chinese government is removing the pill from its list of treatments eligible for reimbursement as part of its national insurance program. However, the company remains confident that revenues from its Covid portfolio will grow in 2024.
PFE pays a $1.64 per share dividend annually, translating to a 3.74% yield. The company's dividend has grown at a 5.2% CAGR over the past three years. Over the last five years, PFE's dividend payouts have grown at a 5.5% CAGR. Its four-year average dividend yield is 3.63%. It is expected to pay a quarterly dividend of $0.41 per share on March 3, 2023. The first quarter dividend will mark the 337th consecutive quarterly dividend paid by PFE.
PFE's stock has declined 11.3% in price over the past nine months and 13.3% over the past year to close the last trading session at $43.88. Wall Street analysts expect the stock to hit $50.14 in the near term, indicating a potential upside of 14.3%.
Here's what could influence PFE's performance in the upcoming months:
Positive Recent Developments
On February 10, 2023, PFE announced that the U.S. Food and Drug Administration (FDA) had approved its supplemental New Drug Application (sNDA) for CIBINQO (abrocitinib), expanding its indication to include adolescents (12 to <18 years). In mid-January, the US FDA gave the nod to CIBINQO to treat patients with moderate-to-severe atopic dermatitis (eczema). The drug is expected to see peak sales of $3 billion.
PFE's Global Biopharmaceuticals Business' Chief Commercial Officer and President Angela Hwang said, "Moderate-to-severe atopic dermatitis can have debilitating physical and emotional impacts on adolescents. As an efficacious once-daily pill, we believe that CIBINQO offers an important new treatment option for adolescents burdened by uncontrolled symptoms of atopic dermatitis."
On December 29, 2022, PFE announced positive results from the Phase 3 BENEGENE-2 study evaluating fidanacogene elaparvovec, an investigational gene therapy to treat adults with moderately severe to severe hemophilia B.
Robust Financials
PFE's revenues for the fiscal year ended December 31, 2022, increased 23.4% year-over-year to $100.33 billion. Its adjusted income rose 62.6% from the prior-year quarter to $37.72 billion. The company's adjusted EPS came in at $6.58, representing an increase of 62.1% year-over-year.
Its revenues for the fourth quarter ended December 31, 2022, increased 1.9% year-over-year to $24.29 billion. Its adjusted income rose 44.2% from the prior-year period to $6.55 billion. Also, its adjusted EPS came in at $1.14, representing an increase of 44.3% year-over-year.
Mixed Analyst Estimates
Analysts expect PFE's EPS and revenue for fiscal 2023 to decline 46% and 29.8% year-over-year to $3.55 and $70.45 billion, respectively. Its EPS for fiscal 2024 is expected to increase 11.4% year-over-year to $3.96. Its revenue for fiscal 2024 is expected to decline 1% year-over-year to $69.72 billion.
Discounted Valuation
In terms of forward non-GAAP P/E, PFE's 12.35x is 37.7% lower than the 19.82x industry average. Its forward P/S of 3.50x is 24.5% lower than the 4.63x industry average. Also, the stock's 8.36x trailing-12-month EV/EBITDA is 38.8% lower than the 13.65x industry average.
High Profitability
In terms of trailing-12-month EBITDA margin, PFE's 43.42% is significantly higher than the 3.73% industry average. Likewise, its 65.90% trailing-12-month gross profit margin is 19.2% higher than the industry average of 55.29%.
Furthermore, the stock's 0.53x trailing-12-month asset turnover ratio is 58.3% higher than the industry average of 0.34x.
POWR Ratings Show Promise
PFE has an overall rating of B, which equates to a Buy in our POWR Ratings system. The POWR Ratings are calculated by taking into account 118 different factors, with each factor weighted to an optimal degree.
Our proprietary rating system also evaluates each stock based on eight distinct categories. PFE has an A grade for Value, in sync with its discounted valuation.
It has a B grade for Quality, consistent with its high profitability.
PFE is ranked #26 out of 172 stocks in the Medical – Pharmaceuticals industry. Click here to access PFE's Growth, Momentum, Stability, and Sentiment ratings.
Bottom Line
After a record-breaking fiscal year, PFE is looking forward to another year of solid revenue and earnings growth. Excluding the decline in its Covid revenues compared to the previous year, its sales are expected to grow between 7% and 9%. The company is expected to make incremental investments in 2023 to support the launch of products and R&D projects.
Given its strong pipeline of drugs, robust financials, solid dividend payouts, high profitability, and discounted valuation, investing $1,000 in the stock right now could help generate solid returns.
How Does Pfizer Inc. (PFE) Stack up Against Its Peers?
PFE has an overall POWR Rating of B, equating to a Buy rating. Check out these other stocks within the Medical – Pharmaceuticals industry with an A (Strong Buy) or B (Buy) rating: Novo Nordisk A/S (NVO), Novartis AG (NVS), and Santen Pharmaceutical Co., Ltd. (SNPHY).
Consider This Before Placing Your Next Trade…
We are still in the midst of a bear market.
Yes, some special stocks may go up. But most will tumble as the bear market claws ever lower.
That is why you need to discover the brand new "Stock Trading Plan for 2023" created by 40-year investment veteran Steve Reitmeister. There he explains:
Why it's still a bear market
How low stocks will go
9 simple trades to profit on the way down
Bonus: 2 trades with 100%+ upside when the bull market returns
You owe it to yourself to watch this timely presentation before placing your next trade.
---
PFE shares were unchanged in premarket trading Monday. Year-to-date, PFE has declined -13.58%, versus a 6.70% rise in the benchmark S&P 500 index during the same period.
---
About the Author: Dipanjan Banchur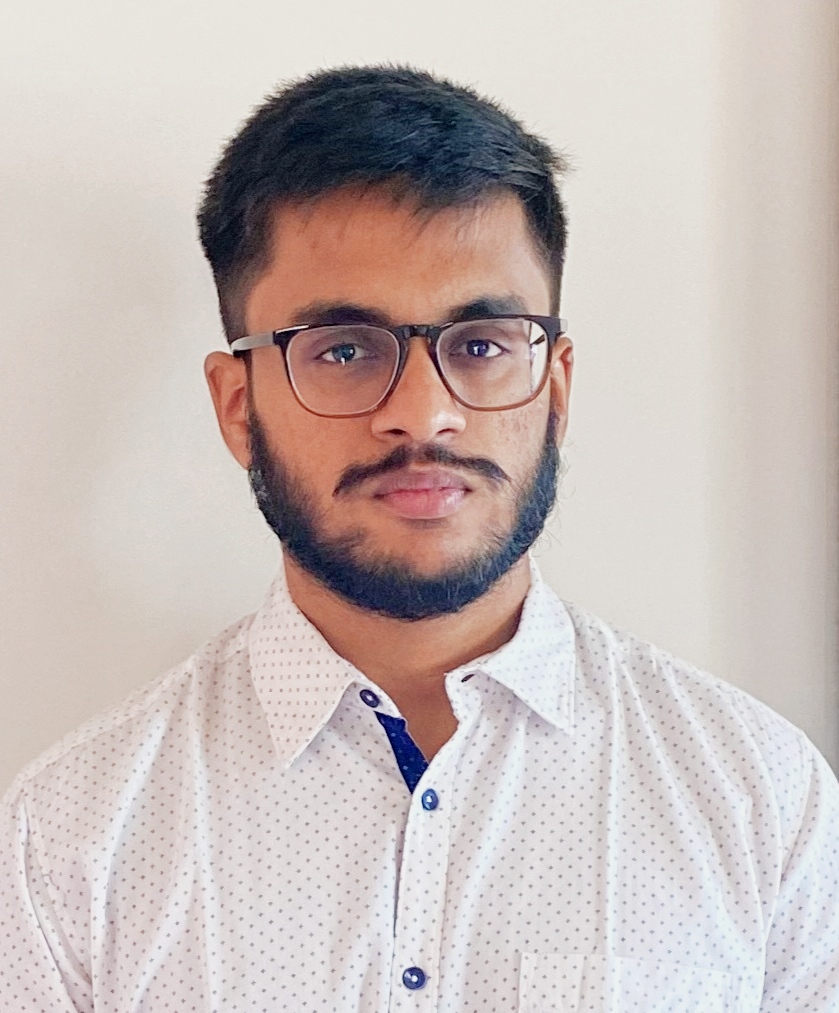 Since he was in grade school, Dipanjan was interested in the stock market. This led to him obtaining a master's degree in Finance and Accounting. Currently, as an investment analyst and financial journalist, Dipanjan has a strong interest in reading and analyzing emerging trends in financial markets.
The post The Best Stock to Invest $1,000 in Right Now appeared first on StockNews.com