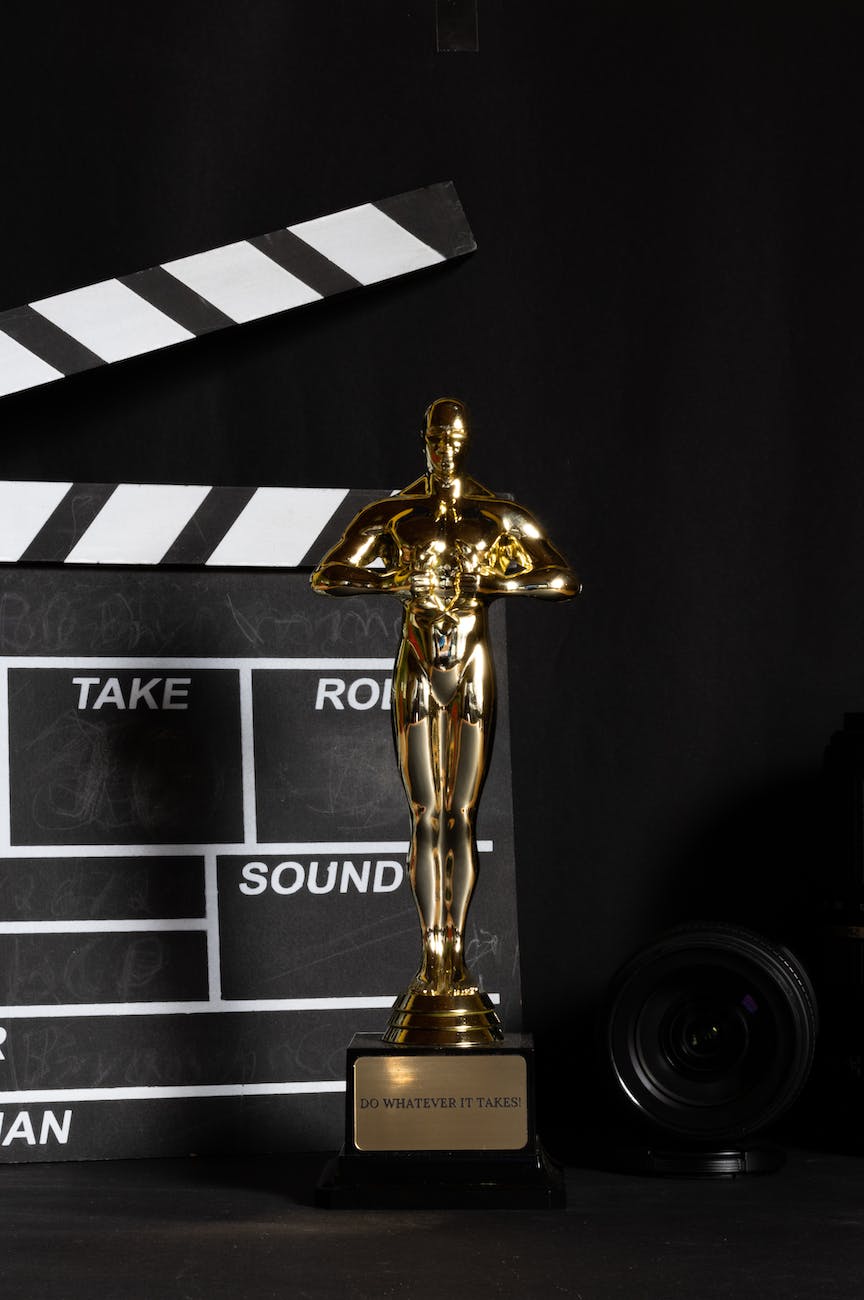 Reading Time: 10 minutes
The Oscars, also known as the Academy Awards, are the most prestigious and sought-after accolades in the film industry. For over 90 years, the Oscars have recognized the best of the best in cinematic achievement, celebrating the art of storytelling, acting, directing, and more. Winning an Oscar is the ultimate honour for any cinema professional, cementing their place in Hollywood history and validating their creative vision.
Since the first Academy Awards ceremony in 1929, the Oscars have become an iconic event watched by millions worldwide. Over the years, the awards have undergone numerous changes, from the number of categories to the voting process. Still, one thing remains constant: the Oscars are the gold standard of recognition for cinematic excellence.
For actors, directors, producers, and other industry professionals, winning an Oscar is a dream. The coveted statuette represents talent, skill,rk, and perseverance. From the emotional speeches to the glamorous red-carpet fashion, the Oscars celebrate the art and craft of filmmaking.
Last night was the 95th ceremony in history, and here are the outstanding facts that happened last night.
Michele Yeoh becomes the first Asian woman to win the Actress in a Leading Role award…
Michele Yeoh is a Malaysian actress, producer, and martial artist who has achieved global recognition for her outstanding performances in film and television. Yeoh began her career as a beauty pageant contestant before transitioning to acting, making her debut in the Hong Kong action film "Yes, Madam!" in 1985.
Throughout her career, Yeoh has become known for her incredible range as an actress and impressive martial arts skills. She has starred in a wide range of films, from action-packed blockbusters like "Crouching Tiger, Hidden Dragon" and "Tomorrow Never Dies" to more dramatic fare like "The Lady" and "Memoirs of a Geisha."
In addition to her acting prowess, Yeoh is a trailblazer for Asian representation in Hollywood. She has consistently spoken out about the need for greater diversity in film and television and has used her platform to advocate for more excellent representation and opportunities for Asian actors and filmmakers.
Yeoh's talent and dedication to her craft have earned her numerous accolades, including a Hong Kong Film Award, a BAFTA nomination, and a Cannes Film Festival Jury Prize. She was also named a Chevalier de l'Ordre des Arts et des Lettres by the French government to recognise her contributions to the arts.
Last night she got the Oscars for Best Actress in a leading role in EVERYTHING EVERYWHERE ALL AT ONCE.
Overall, Michele Yeoh is a genuinely remarkable actress whose talent, grace, and strength have made her a true icon in the film industry. Her career has been defined by her ability to take on diverse roles and deliver nuanced and unforgettable performances. She has inspired countless audiences worldwide with her work.
Brendan Fraser is back and won an Oscar!
Brendan Fraser is an American actor known for his charismatic performances in a wide range of films, from comedic hits like "George of the Jungle" to dramatic roles in "Crash" and "The Quiet American." Despite his early success in Hollywood, Fraser essentially stepped away from the spotlight recently, leading many fans to wonder where he had gone.
However, Fraser is now triumphantly returning to the big screen with his upcoming film "The Whale." In the movie, he plays a reclusive man who is struggling with his weight and mortality and who forms a bond with a young missionary who comes to visit him.
Fraser's return to the limelight has been greeted with excitement and anticipation from fans and critics alike. Many are eager to see the actor back in action, showcasing his talent and versatility on the big screen.
Brendan Fraser's physical transformation for his role in THE WHALE is remarkable. The actor has undergone a dramatic change in appearance, gaining a significant amount of weight and completely transforming his body for the role of a reclusive, overweight man. His transformation is a testament to his talent and his willingness to fully immerse himself in a role, no matter how challenging or demanding it may be. Fraser's commitment to his craft is truly admirable, as he has put in tremendous effort and dedication to bring this character to life.
Beyond the physical transformation, Fraser's performance in THE WHALE will surely be equally impressive. He has always been a gifted actor, able to bring depth and nuance to his characters, and it's clear that he has poured his heart and soul into this role.
Overall, Fraser's transformation for THE WHALE is a testament to his professionalism and his commitment to his craft. It's sure to be a standout performance and a testament to his talent as an actor.
Steven Spielberg was back but got nothing at the Oscars.
"The Fabelmans" is a highly anticipated upcoming film directed by legendary filmmaker Steven Spielberg. The movie is said to be loosely based on Spielberg's childhood growing up in Arizona in the 1950s and 60s. For many fans and critics, "The Fabelmans" represents a return to form for Spielberg, who is regarded as one of the greatest directors of all time. After a string of less well-received films in recent years, many eagerly anticipate his latest project and hope it will mark a triumphant comeback for the beloved filmmaker.
With its nostalgic setting and deeply personal story, "The Fabelmans" promises to be a heartfelt and moving exploration of family, memory, and the power of storytelling. For fans of Spielberg and cinephiles in general, it's sure to be one of the most highly anticipated films of the year. The Academy decided that it was not good enough for an Oscar despite many nominations, especially for Best Director and Best Film.
Ke Huy Quan, from Indiana Jones to an Oscar this year.
Ke Huy Quan is a Vietnamese-American actor and martial artist who has achieved global recognition for his outstanding performances in film and television. He began his career as a child actor, debuting in the Steven Spielberg classic "Indiana Jones and the Temple of Doom" in 1984.
Despite his young age, Quan quickly established himself as a gifted performer with a talent for both drama and comedy. He went on to star in several beloved films from the 1980s and 1990s, including "The Goonies," "Encino Man," and "X-Men."
In addition to his work as an actor, Quan is a highly skilled martial artist, having trained in various disciplines since childhood. He has put his skills to use onscreen, performing many of his stunts in films like "Temple of Doom" and "X-Men."
Despite taking a break from acting in the early 2000s, Quan has remained a beloved figure in pop culture, with many fans still clamouring for his return to the big screen. His contributions to the film industry have been celebrated by critics and audiences alike, and he has inspired countless aspiring actors and martial artists worldwide.
This year he got an Oscar for Best Actor in a Supporting Role for his performance in EVERYTHING EVERYWHERE ALL AT ONCE. It is well deserved.
Overall, Ke Huy Quan is a true cinema icon, whose talent, charm, and dedication have made him a beloved figure for generations of fans. Whether in action-packed blockbusters or heartfelt dramas, he has proven time and time again that he is a gifted performer with a lasting impact on the film industry.
The Second successful comeback of the evening: Jamie Lee Curtis!
Jamie Lee Curtis is a Hollywood icon and one of the most beloved actresses of her generation. With a career spanning over four decades, she has cemented her place in cinema history with a series of standout performances in film and television.
After gaining critical acclaim for her work in films like "Halloween" and "Trading Places" in the 1980s, Curtis continued to shine onscreen throughout the following decades. She has taken on diverse roles, from the action-packed "True Lies" to the heartfelt drama "Freaky Friday," and has won over audiences with her natural talent and charisma.
In recent years, Curtis has continued to make waves in Hollywood, with her powerful performances in films like "Knives Out" and "Halloween" earning her widespread praise and recognition.
Last night she got an Oscar for Best Actress in a Supporting Role for her performance in EVERYTHING EVERYWHERE ALL AT ONCE.
Curtis' comeback at the Oscars is a testament to her enduring popularity and talent as an actress. Her timeless beauty, sharp wit, and undeniable charm inspired generations of fans and cemented her place as a true Hollywood icon. As she continues to take on new projects and captivate audiences worldwide, it's clear that Jamie Lee Curtis is a force to be reckoned with in the film industry.
Last night there were several "first times…"
Last night at the 95th Oscars, there were several first times during the ceremony. Some were already announced during the nominations back in January,,, and others happened last night. Here is the list,,, and as we say, we always remember a first time:
"All Quiet on the Western Front" first Best Picture nominee to be spoken almost entirely in German
All Best Actor nominees are first timers
Ana De Armas becomes first Best Actress nominee of Cuban descent
Ana De Armas has been nominated for Best Actress for her portrayal of Marilyn Monroe in the movie "Blonde". She is among the select few Latinas to receive this honor, with only four others preceding her: Fernanda Montenegro, Salma Hayek, Carolina Sandino Moreno, and Yalitza Aparicio. Notably, Ana De Armas is the first Best Actress nominee with Cuban heritage, distinguishing her from previous nominees. Additionally, Andy Garcia was the first Cuban to receive an acting nomination for Best Supporting Actor in "The Godfather, Part III".
The overall show key numbers
This year's Oscars was a great edition, celebrating diversity, long-time talent and new hopes. According to last night ratings, the audience for this year's ceremony is up by 14% which is a great news, making the show back to the level pre-covid. For 2023, first estimates say that around 16 million people watched the Oscars live on television. The number of people who attend the Oscars ceremony can vary from year to year, and is typically invite-only. However, in general, the Oscars ceremony is attended by around 3,400 people, including nominees, their guests, presenters, and other industry professionals.
According to Hollywood reporter, Disney sells around 70 TV spots during the ceremony for an average price between 1.6M$ and 2.1M$. This represent an average ad revenue of 140M$, making the Oscars one of the most bankable non-sports show in the US.
Last but not least, most of the films presented and rewarded during sunday night ceremony were shot during Covid, which makes them even more exceptional due to the conditions at that time. Congratulations to all the nominees and rewarded professionals. Cinema is a power for human ingenuity that makes us dream and think about our own existance. See you next year Mr. Oscar.
José Amorim
Information sourced by the author for luxuryactivist.com. All content is copyrighted with no reproduction rights available. Images are for illustration purposes only.